crete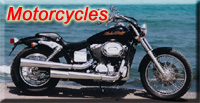 | | | |
| --- | --- | --- |
| | OUR ON-LINE CAR RENTAL PRICES INCLUDE: | |
| | C.D.W. Collision Damage Waiver (Customer is relieved from the responsibility of any damages) | |
| | Premium Insurance (covers tires, wheels, broken glass and under the vehicle) | |
| | V.T.W. Vehicle Theft Waiver. | |
| | P.A.I. Personal Accident Insurance for driver and passengers. | |
| | T.P.I. Third Party Insurance. | |
| | No additional charges for the second driver. | |
| | VAT and local tax. | |
| | Read more.... | |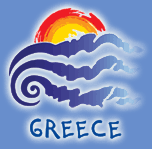 Eurodriver Rent A Car -
Discount car and bike hire in Crete, Greece

Crete car rental - Crete bike rental. Our company has brand new safe cars and bikes for your holiday tours in the island of Crete. With office in Stalis, Heraklion and Malia
Great offers with Eurodriver – crete
Crete is the largest island in Greece and the fifth largest in the Mediterranean.Full of tropical beaches, traditional villages each with its own history, a huge variety of gorgeous landscapes, and remains from ancient civilizations, Crete has been writing its history for the last 5,000 years.The unique combination of tradition and history with amazing scenery and modern nigh life and facilities, justifiably make Crete one of the world's favorite travel destinations.
Crete is a spirited and enchanting place with a wonderful climate. Ravishing scenery, picturesque harbours, ancient Minoan palaces and Byzantine churches are a few of Crete's pleasures. Add to that the friendliness of the Cretan people and one has the setting for a memorable conference destination. Crete demands to be explored by car or by jeep and there are several interesting excursions that may be organized. Heraklion, the capital of the island with its world class Archaelogical Museum and the Palace of Knossos dating back to 1500BC, the town of Rethymno with its Venetian Fortress and the old Turkish quarter with mosques and minarets, the town of Chania, a typical Venetian town with a small secluded harbour with picturesque houses and cafes and last but not least, the port of Aghios Nikolaos and the village of Elounda around the Bay of Mirabello are all visiting points.

Rent a car in Crete with Eurodriver now, for great offers and services. The best way to see the island and experience its magic, wonderful villages and beaches, hidden bays and splendid drives, is to rent our cars.

Eurodriver rent a car Crete, Heraklion, Chania, Rethymno, Agios Nikolaos offers excellent car rental services and a range of new rental cars that ensure safety and comfort during your visit in Crete. Check our great offers for rent a car in Crete and enjoy your holidays in the wonderful island!!

Here at Eurodriver our company motto is 100% satisfaction and excellent service. With this philosophy in mind we strive to provide our clients with a service second to none. To do this we ensure that all our vehicles are in top mechanical condition with our fleet being serviced in accordance with the manufacturing company's specifications. Also there is a free phone 24hour road assistance number displayed on your car's windscreen and there is no extra charge for an extra driver although the 2nd drivers details need to be noticed at the start of the rental period on the rental contract. In addition in rare cases when it is impossible to be supplied the model of your choice, we offer an up-grade to the next category, with no extra charge.Our on-line car rental prices include, C.D.W - Collision Damage Waiver in order the customer is relieved from the responsibility of any damages, Premium Insurance , V.T.W - Vehicle Theft Waiver, P.A.I - Personal Accident Insurance for driver and passengers, T.P.I - Third Party Insurance, No additional charges for the second driver, VAT and local tax.

As far is concerned the rented cars, Eurodrive allocates various types such as New Chevrolet Matiz, New Fiat Panda, Hyundai Atos, Daewoo Matiz, New Fiat Punto, Hyundai Accent, Hyundai Matrix Automatic, Daewoo Matiz Open Top, Smart Cabrio, Suzuki Jimny, Suzuki Vitara and more !!